Posted by Cathy Stahl on
Need a Cub Cadet replacement Release Arm for Mower When using the heavier spring, it will be easier to press down the clutch pedal.The heavier release arm is longer and stronger than the stock ones. There are 3 styles available: narrow # 51165, wide 51166, and 82 series #51167 These are direct replacement, drop in fit.  Since these are a little longer it may not work on your mower. Click to see video
Posted by Cathy Stahl on
Cub Cadet Clutch teaser spring, what is  purpose? Replacement parts?MWSC installs one in every clutch we assemble. The teaser spring part # 51088allows you to feel when the clutch is engaging. It also allows for a smootherengagement. We also have a Spring Sleeve part # 52944 That holds the spring so it doesn't squeeze too far causing breakage.  When installing a clutch in an 82 Series Cub Cadet you will also need to add a teaser cup  part # 51143 to go over the teaser spring.   When you have your clutch apart, it would also be a good time to...
Posted by Julian Stahl on
Cub Cadet Mowers or Garden Tractors for Pulling: Why should I replace the stock pressure plates?The stock pressure plates might not need to be replaced. Stock pressure platesare made with a thinner design and when used for pulling may result in warping.Check the stock Cub Cadet  plates to ensure that they are completely flat. If they are not completely flat, they can be machined flat again or replaced with MWSC pressure plates which are made from one piece billet metal making them less likely to warp.  We make pressure plates that fit the standard size disc (4.5") This would be the only...
Posted by Cathy Stahl on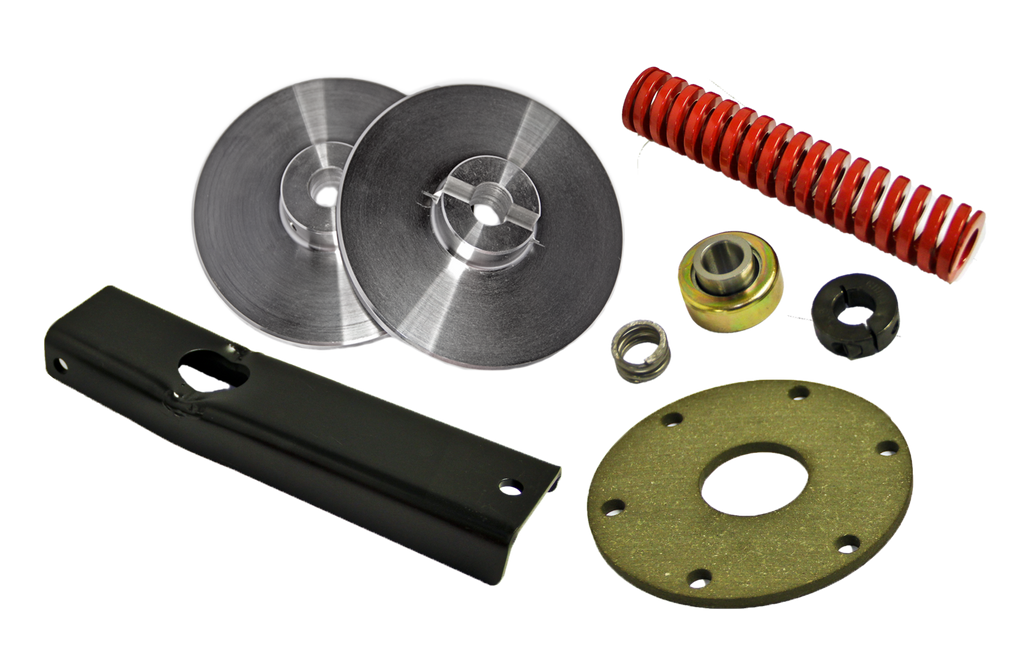 A Cub Cadet  pulling tractor  and I need to update my clutch, what should I know?In a stock class the participant may only need a new disc for their existing clutch.Midwest Super Cub's kevlar disc and possibly a heavier spring. The stock springis a 300# spring and the heavier disc is a red spring, an 800# spring.Our beginner Cub Cadet replacement package includes Pressure Plates (Cub Cadet ones warp), A Red Clutch Spring, a longer & heavier Release Arm,( longer to make it push that heavier spring easier and heavier so it doesn't bend) a throw out bearing,  a teaser...